Attentive and Compassionate Experts
Traffic, Divorce, and Family Lawyers
We are a premier Saugerties-based law firm with 36+ years of experience.
We fight for your rights when you're in a crisis.
You don't need to fight this alone. Our legal team will support you throughout your legal woes.
We serve clients in family law and traffic court throughout the entire Hudson Valley and Capital Region in Ulster, Dutchess, Orange, Greene, Columbia, Albany, Rennselaer, Schoharie, Schenectady, and Saratoga counties.
We guarantee a reduction in points. Don't fight this alone.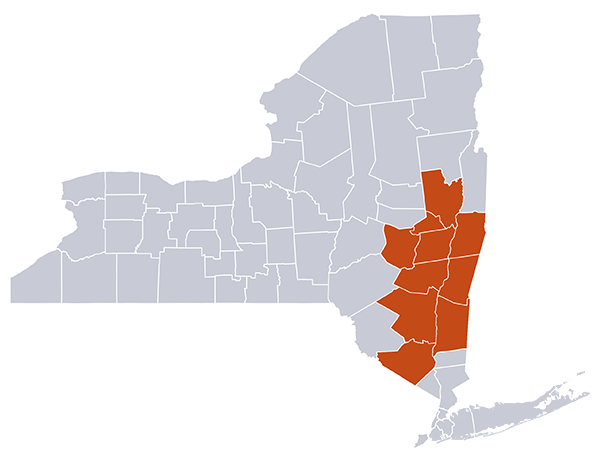 Vigorous Defense for Traffic, CDL, and DWI Cases
We fight aggressively to reduce your charges, minimize points, and help you keep your license. Our success record in traffic court is exemplary.
With more than 36 years of experience handling traffic violations in New York, we know the steps to take to get your traffic ticket reduced to fewer points or even to a non-moving violation - GUARANTEED!
We work diligently to ensure you keep your CDL license so you can continue to support your family.
We also have a strong background in defending clients accused of driving while intoxicated or under the influence (DWI).
When experience matters, contact our law firm for a free consultation.
Skilled Divorce Lawyers Protect Clients' Rights In Divorce, Custody, and Support Issues
If you are one of the millions who have been thinking of filing for divorce, the law offices of Jonathan D. Katz have represented hundreds of clients just like you. Divorce is a particularly difficult moment, which is why you must locate a lawyer with the experience and strategic approach to help you overcome all of the legal obstacles that you will face. The fears of losing children, family, and the heavy financial burdens can be excruciating, and the emotional struggles often cloud our clients' judgment. By protecting your rights and interests now, you can set yourself up for success and negate years of stress and heartache.
Contact us today to schedule a consultation, so we can discuss your specific family law needs.
We build your case so that you are able to achieve your desired goals. The stress and uncertainty of your family situation can lead to unrealistic goals, a misunderstanding of your legal position, and a potential counterproductive divorce strategy.
When experience matters, contact our law firm for a free consultation.