Leading Divorce Lawyer in the Hudson Valley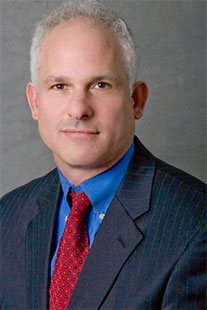 Supporting Clients in Divorce & Family Law throughout the Hudson Valley in Upstate New York. An Experienced & Compassionate Family Attorney Fighting for the Rights of People in Crisis.
I am a local trial divorce lawyer serving clients in family law throughout the Hudson Valley in Kingston, Ulster, Dutchess, Orange, Greene and Columbia counties. As a family law attorney I serve clients with respect and transparency and specialize in representing the desires and requirements of my clients day in and day out. As each client receives uncompromising support from my legal team, I also provide close personal attention and legal insight into the immediate challenges, and long-term consequences of your situation. Our unrelenting advocacy on your behalf is intended to build a sound strategy to safeguard your relationship with your children, and advance your personal and financial goals.
Skilled Kingston Divorce Lawyer Protects Clients' Rights Regarding Divorce, Custody and Support Issues
If you are one of the millions that has been thinking of filing for divorce, you are not alone. The law office of Jonathan D. Katz has represented hundreds of clients just like you. Divorce is a particularly difficult moment, which is why you must locate a lawyer with the experience and strategic approach to help you overcome all of the legal obstacles that you will face. The fears of losing children, family and the heavy financial burdens can be excruciating, and the emotional struggles often cloud our clients' judgement. By protect your rights and interests now, you will set yourself up for success and negate years of stress and heartache.
Contact me today to schedule a consultation, so we can discuss your specific family law needs. My areas of family law expertise include the following:
A Robust Understanding of Your Rights Provides the Best Results in Divorce
When it comes to divorce and deciding on issues including, child custody, alimony, child support, distribution of assets, debts and other family law issues, there are countless issues, and variables than can arise.
As one of the most experienced divorce lawyers in the Hudson Valley, I am uniquely qualified to assist you. Whether you seek a divorce trial, a collaborative law divorce, or traditional mediation, I am able to help. The law office of Jonathan D. Katz recommends that you seriously consider mediation as a means to a resolution. In certain cases however mediation may be out of the question.
Working tirelessly on your behalf is how we have managed to serve our clients with the success they desire. Our victory is your triumph. By working in a transparent manner we will guide you every step of the way so you fully understand your rights and obligations.
In order for you to see the full picture of what the practical outcomes may be, we provide a legal framework for you to leverage. Once you understand the potential results, you can then begin to consider the terms of your own objectives, and from here we will build your case so that you are able to achieve your desired goals. The stress and uncertainty of your family situation can lead to unrealistic goals, a misunderstanding of your legal position, and a potential counterproductive divorce strategy.
Preparing for Divorce
Divorce is not something that is planned for in the future, it is one of those things that simply happens to some of us. Although we don't plan to divorce our spouse at the start of the relationship, we can certainly plan and strategize how to go about filing for divorce once the personal decision has been made.
Family law in New York State is complex. When you select the right firm, with an experienced staff and in depth legal know-how of family law, your chances of controlling your outcome becomes much greater. Our goal at the law office of Jonathan D. Katz is to take control of your case from the very start.
We seek to provide insight and understanding to your situation. We have helped hundreds of people file for divorce in the Hudson Valley, and for the past 25 years we have set our clients at ease through our hard work and dedication. Although we cannot remove all of your anxiety, upset, and worry, we can most certainly reduce it. Minimizing your emotions is not an easy place to start, but it is an important step to take as you begin the process of divorce.
Our Hudson Valley law office is a local office of family attorneys who have dedicated their lives to helping people understand, and fight for their rights in accordance with family law. We offer a compassionate, cost effective approach to divorce in the Hudson Valley. Those whom retain our assistance can go on to handle their day to day business with confidence that their case is in control of an aggressive, experienced attorney who will not back down.
The law office of Jonathan D. Katz in the Hudson Valley tackles a wide range of family law matters, which include - divorce, the division of assets, and myriad child custody issues. In addition to handling divorce law, we provide active mediation with the sole purpose of avoiding a divorce, and striking an agreement. In cases that are unfortunately unresolved via an agreement, we will go to trial and fight with vigor to protect the rights of our clients. Our priorities revolve around your goals in the divorce. We work painstakingly to win the most favorable results possible for you. At the same time we consider the financial constraints of some of our clients, and we will work as amicably as possible.
As we know from our experience, family breakups are extremely volatile and often quite traumatic. Some of the work that we are most proud of stems from our ability to dedicate our legal expertise to the case and at the same time, offer our empathy to our clients in struggle. We not only provide the most sound legal advice in the Hudson Valley, but we also offer a shoulder to lean on.
We are eager to help and provide our assessment of your personal situation. Feel free to reach out to use directly or simply send us a message and give us a brief background of your circumstances. We are a dependable, highly sensitive law firm specializing in family law for the Hudson Valley region. Our clients reach out to us in times of their highest needs and we are honored to have served this region for so many years.
If you're in crisis, or you simply need some questions answered, don't hesitate to reach out to us today. Time is of the essence so don't wait. From our experience, your first step should be to find a qualified lawyer who specializes in divorce in the Hudson Valley, and then to begin the long process of documenting your case. Removing emotion may be difficult for some, but it is only with a clear frame of mind that rational decision making can prevail. We tell all of our clients, "we are in this together." The process may be long, but remember, the divorce process is not a sprint but rather a marathon, and we will cross the finish line. Our relationships with judges and our intimate understanding of family law will help carry us through the troubled times.
We look forward to working for you.