Divorce Lawyer in Kingston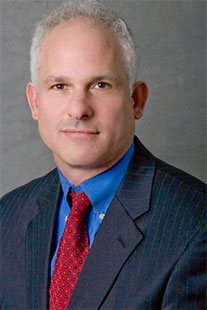 Experienced & Compassionate New York Family Lawyer Guides Clients through Divorce & Family Law in Kingston, New Paltz, and throughout The Hudson Valley
If you have been thinking about filing for divorce, you are probably concerned about emotional issues related to your children and how your family and financial life may be affected. Those are natural concerns. In time, though, the emotional concerns go away and you will be left with the financial fallout of your divorce. Making sure you protect your rights and interests now can prevent years of stress later.
Skilled Kingston Divorce Lawyer Protects Clients' Rights Regarding Divorce, Custody and Support Issues
I am New York divorce lawyer Jonathan D. Katz. From my law firm in New Paltz, I represent clients in divorce and family law concerns in the Kingston area, as well as Ulster, Dutchess, Orange, Greene and Columbia counties.
I provide family law clients with close personal attention and practical insight into both the immediate challenges and long-range consequences of your situation. My counsel and advocacy on your behalf is intended to help you develop and execute sound strategies that will protect your relationship with your children, while advancing your personal and financial goals.
Contact me to arrange a consultation about your specific family law needs today. I focus on divorce cases involving complex issues, including:
Favorable Results in Divorce Are Based on a Solid Understanding of Your Rights
There are several options when it comes to getting divorced and deciding issues of child custody, alimony, child support, distribution of assets and debts and other family law issues. As a Kingston divorce lawyer, Mr. Katz can assist you with a traditional divorce trial, collaborative law divorce and traditional mediation. However, Mr. Katz favors mediation, wherein couples meet with a neutral mediator and have the benefit of sound legal advice provided their own lawyers throughout the process.
I will work with you so that you fully understand your rights and obligations. Once you know what a practical result looks like, you can then start thinking in terms of your own objectives and the ways to achieve them. Otherwise, the stress and uncertainty of your situation can lead to unrealistic goals, a misunderstanding of your legal position, and counterproductive divorce strategies.
Request a Consultation