Driving With A Suspended License Lawyer in Rockland County, NY
Savvy Rockland County, New York Traffic Ticket Lawyer Helps Clients Facing Driving with a Suspended or Revoked License Charges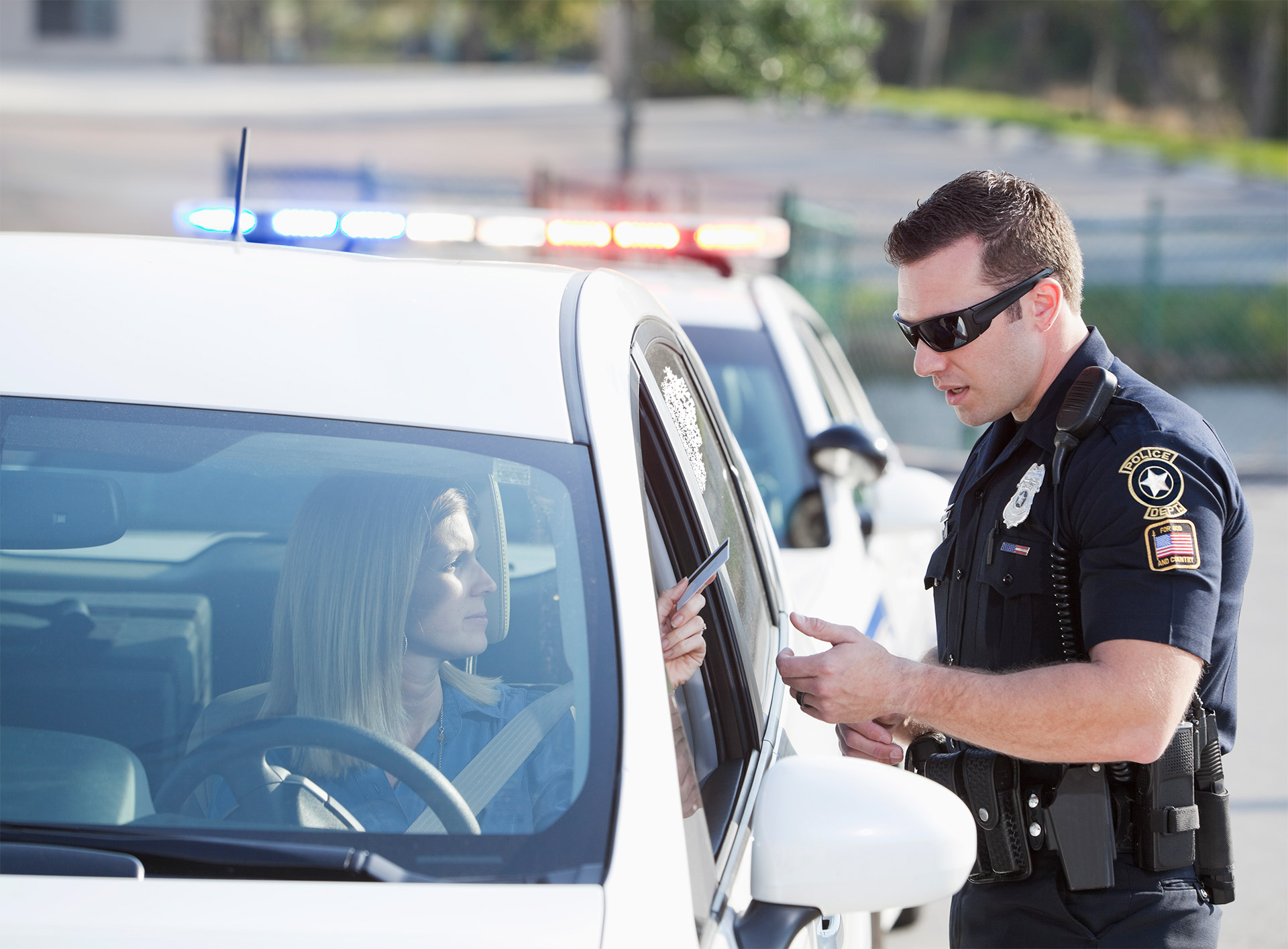 From the first day you start driving, you relish the freedom and independence that comes with being able to get up and go to wherever you need to be. Many people take driving privileges for granted and fail to take the rules of the road in Rockland County, NY, seriously. Oftentimes, that means multiple traffic tickets that add up to a suspended or revoked license.
If you or someone you know is facing driving with a suspended or revoked driving license charge, you need a skilled traffic ticket lawyer who knows the courts, the judges and prosecutors in Rockland County, NY. Jonathan D. Katz Esq. has been successfully fighting all types of traffic tickets for clients in Rockland County, NY courtrooms for more than 36 years. Whether you are facing driving with a suspended or revoked license charges, a speeding ticket, or a violation for careless driving, I can help. I'll fight hard to protect your driving privileges and keep you out of jail.
Common Reasons NY Judges Suspend Driving Privileges
There are several reasons a person's driving privileges can be suspended or even revoked by a judge in Rockland County or anywhere in New York.
Suspensions:
If a driver accumulates 11 points in any 18-month period of time, they will have their license suspended.
Driving without valid insurance can result in a one-year license suspension.
Getting convicted on one of several serious traffic violations, such as drunk driving, will mean you won't be able to drive legally until your suspension is lifted.
Refusing to submit to a breath test during a DWI stop may result in your license being suspended
Repeated serious offenses may cause a traffic court judge to revoke your driving privileges completely.
Failing to pay a traffic violation fine, not turning in accident reports in a timely fashion to the court and not paying child support as ordered by the court are all grounds for license suspension in Rockland County, NY
Revocations:
You were in an accident while knowingly driving without insurance
You were in an accident in which someone was killed
You were convicted of multiple serious traffic violations or DWI or impaired driving
You drove a vehicle even after failing the driver's license road test
You misrepresented information, or lied, on an driver's license or registration documentation
Tickets for Driving with a Suspended or Revoked License are Serious and Require Experienced Legal Representation
If your driver's license has been suspended or revoked in New York, you will not be permitted to legally operate a motor vehicle. Instead, you will be forced to rely on public transportation and/or friends and family for favors. Not being able to drive may make getting to and from work or school extremely difficult. Without transportation you may be sidelined from many activities you enjoy. If you drive for a living – perhaps you are a taxi driver or a truck driver – having your license suspended or revoked will likely result in unemployment for a long time.
If you are stopped by a police officer in Rockland County, NY, and ticketed for driving while your license is suspended or revoked, you may be facing an Aggravated Unlicensed Operation charge. AUO charges, as listed in New York's traffic laws Section 511, can be categorized as first, second or third degree charges.
A third degree AUO charge means you drove even though you were well aware your license was suspended or revoked.
Second degree AUO charges are usually levied if the driver has had previous driver's license suspensions or failed to pay a fine or appear in court when ordered by a judge to do so.
First degree AUO charges are the most serious and involve repeated second degree charges or operating a motor vehicle while under the influence of drugs or alcohol (DWI/DUI) with a suspended or revoked license. This is a Class E felony in the State of New York.
Make no mistake about it, AUO charges are extremely serious. Penalties include stiff fines – up to $5,000 – up to 180 days in jail and possibly mandatory probation. These are felony crimes and will stay on your criminal record if you are found guilty. Do not try to fight these charges on your own. Retain the services of a skilled and successful traffic ticket lawyer who knows the courts in Rockland County, NY, and will fight for your driving privileges and your freedom.
Why You Need to Choose a Lawyer who Knows Rockland County, NY
Who you know does matter – especially in a court of law. Jonathan D. Katz, Esq. has been working with the various judges, prosecutors and court staffs throughout the Mid-Hudson Valley for more than three decades. He understands the nuances of each court – some prosecutors are willing to negotiate some charges versus others. Judges and prosecutors are people, like you and me, with varying personalities. Knowing them and how they work gives Mr. Katz a real advantage when fighting for clients' rights.
Additionally, it's not unusual to get pulled over when traveling through Rockland County on your way to or from New York City. Returning to fight your ticket may require time off of work or school; it's expensive and time consuming. Without a license you will have to depend on someone else to bring you to court. Mr. Katz can help; he can stand in your place and fight your charges on your behalf, in most cases.
What are the Penalties Associated with Driving with a Suspended or Revoked License?
If you have your driving privileges suspended or revoked, for any reason, you will not be permitted to operate a motor vehicle. That being said, it's not unusual for someone to think, "just this once…I won't get caught." Is it worth the gamble if the penalties including hefty fines, and extended driver's license suspension and probable jail time?
If you do take the chance and get caught, the traffic violations you are facing have serious penalties attached to them.
Stiff Fines: up to $5,000
Incarceration: over six months in jail
Penalties to get your license reinstated in the future
Difficulties getting insurance in the future
Why take the risk of ignoring your ticket or trying to fight it on your own when you can consult with a knowledgeable, successful Rockland County, NY traffic ticket lawyer? Jonathan Katz has been help drivers fight all types of motor vehicle traffic tickets and he will help you, too. He will work tirelessly to negotiate with the prosecutor to get your charges reduced or dismissed entirely. He will present a creative, convincing defense on your behalf.
Contact Skilled Traffic Ticket Lawyer Jonathan Katz for a Free Consultation About Your Driving with a Suspended or Revoked License
In the State of New York, you may not drive without a valid driver's license. If your license in suspended or revoked and you drive anyway and get pulled over, you will be facing serious penalties – including possible jail time.
Jonathan Katz will advise you of your rights and inform you of ways we can get you back on the road driving legally sooner. In fact, if your license was suspended because you didn't pay a bunch of tickets, he may be able to negotiate to get the suspension lifted once you pay the tickets. Contact Mr. Katz today to schedule a consultation about your Rockland County traffic ticket.